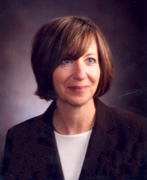 Our Family Law Division specializes in the areas of domestic relations/family law litigation, including, but not limited to: divorce, property disputes, child custody, parenting time disputes, support disputes, change of domicile, prenuptial agreements, paternity, personal protection litigation and general civil litigation.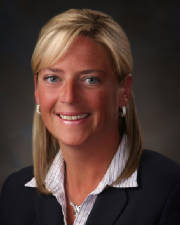 Our family law attorney, Carrie Huff, has as been named a Michigan Super Lawyers' Rising Star every year since 2011 and was named one of the "Top 5 Under 35" by the Ingham County Bar Association in 2013. Ms. Huff graduated from The Thomas M. Cooley Law School in January of 2003 and was admitted to the Michigan Bar in May 2003. Ms. Huff also was admitted to the New York State Bar in October 2004. She is also licensed to practice in the Federal District Courts of Western and Eastern Michigan. Ms. Huff is the founder of the first Tri-County Family Law Association in Mid-Michigan and has devoted her time to promoting unity, uniformity, and community involvement between Practitioners, Judges, and Friend of the Court personnel on family law issues. She served as co-chair of the Ingham County Bar Association's Family Law Section from 2009 to 2012, is a member of the Family Law Section for the State Bar of Michigan and the Ingham County Bar Association. She is actively involved in numerous community groups and committees and has authored and lectured for the Institute of Continuing Legal Education and the State Bar of Michigan on custody, parenting time, and child support.
Disclaimer: Bernick, Radner & Ouellette, P.C. publishes this website as a service to our clients and friends for informational purposes only, and not for the purpose of providing legal advice. You should not consider any information on this website to be legal advice and should not act upon any such information without seeking professional counsel. Use of and access to this website does not create an attorney-client or any other relationship between our firm and the user or browser. Do not send us any confidential information unless and until a formal attorney-client relationship has been established, as such information will not be protected by the attorney-client or any other privilege. We do not respond to email queries seeking legal advice; if you need assistance with a legal issue, please call our office to discuss setting an appointment with the appropriate lawyer.